3️⃣ Tips for Making Your Dream of Owning a 🏠 a Reality [INFOGRAPHIC]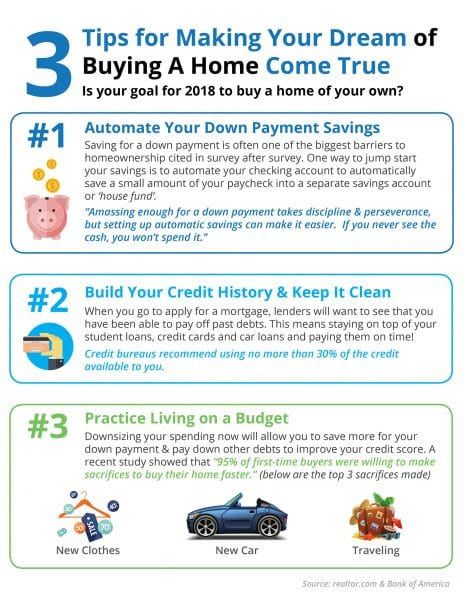 Some other tips:
Many banks offer an option to round up all of your purchases you use with your debit card and put the extra amount into your savings. You'd be surprised how fast it can accumulate!
"Practice" making your mortgage payment now. Determine what you think would be a reasonable mortgage payment and start paying it to your savings account on the first of each month. If you're paying rent now, pay the difference (if there is one) and you'll kill two birds with one stone. You'll get used to that monthly payment and you'll be increasing your savings.
Contact us for a list of our lender partners. Any of them would be happy to sit down, review your finances in more detail and put together a game plan to help you accomplish your goals.