🎬 3 Reasons to Sell This Holiday Season
3 Reasons To Sell Your Home This Holiday Season
It's a common misconception that the holiday season is not a great time to list your home and many sellers often talk about waiting until some time in the new year to start the process. In addition, many homeowners who have had their house up for sale decide to pull it off for the holidays. In our experience, it's one of the best times of year to sell.
Here's our top 3 reasons why:
1. Less Competition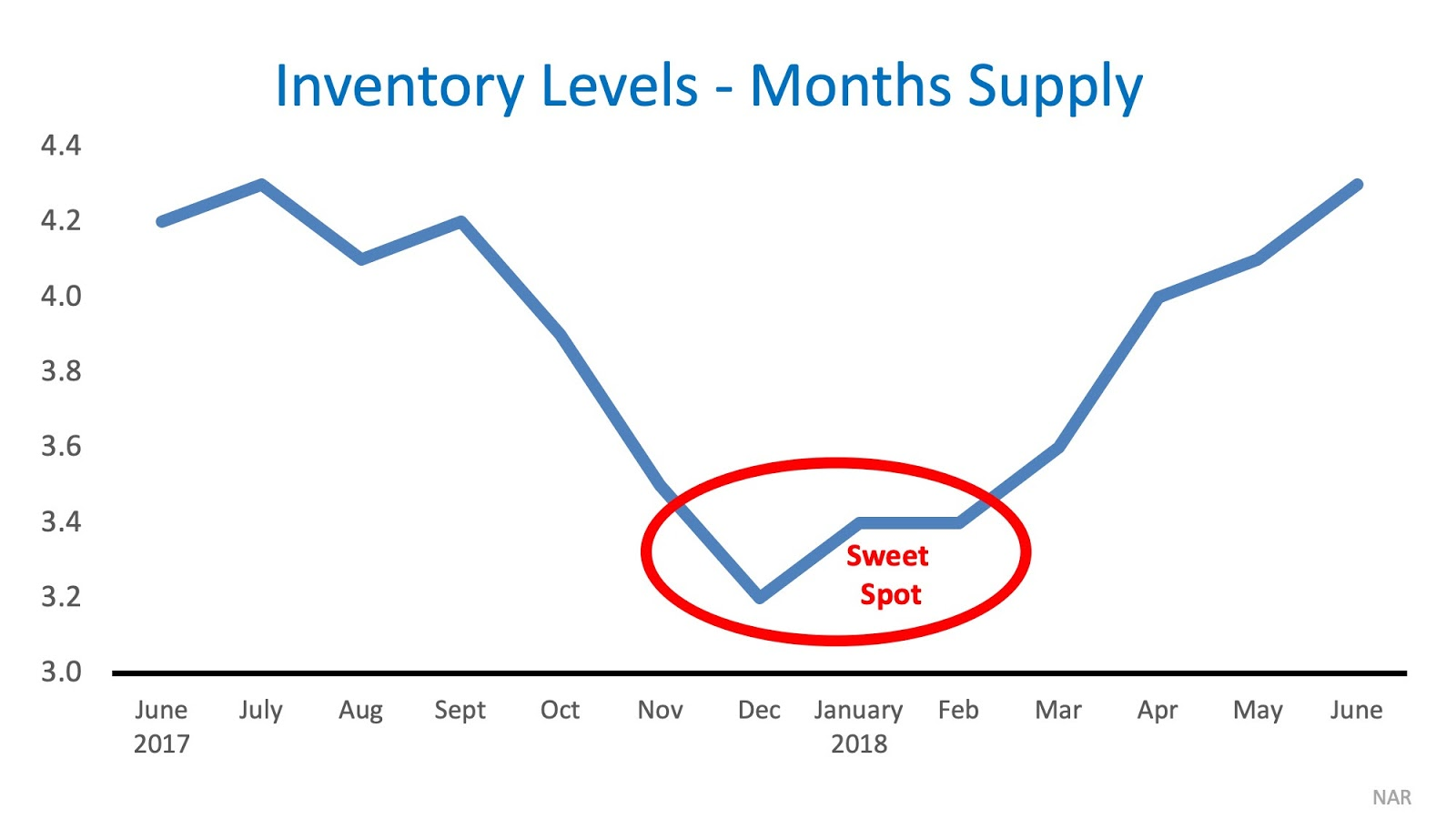 As you can see, the 'sweet spot' to list your home and face the least competition is right now when inventory is at it's lowest point all year!
Come spring, temperatures will be rising along with the number of homes for sale. This means that buyers will have more to choose from!
2. You Only Get Serious Buyers This Time of Year
Right now, you're only going to be showing the property to serious buyers. Casual buyers (a.k.a. professional lookers) don't look this time of year. Anyone out there who is looking at homes in the rain, sleet, and snow are serious buyers.
People who buy homes, buy them for real life reasons such as marriages, babies, job relocations, new bonuses from work, etc.
We've always told our sellers that while activity goes down this time of year, the activity that do you get is of higher quality.
3. Houses Are Pretty This Time of Year
When your home has the stockings hung by the chimney with care, the Christmas tree lit, and the pretty lights outside… it provides a wonderful setting.
When a home is decorated (tastefully), in the eyes of a buyer… that can make your house, feel like a home.
Conclusion:
If you're thinking about selling this holiday season, reach out and we'd be happy to put together a custom market analysis for you.
Happy Holidays!
Selling Your Home?
Get your home's value - our custom reports include accurate and up to date information.
Get Home Value