Helpful Holiday Safety Tips
It's so easy to get caught up in the shopping 🎁 the baking 🍪 the music 🎷 and the lights 🚨 during the Holiday Season, that we often forget to make sure we're being safe. This season be sure to follow some basic safety tips, to ensure a happy and safe Holiday Season for you and your family.
For as long as I can remember, it has been a family tradition to watch National Lampoons Christmas Vacation on Thanksgiving night. What better way to remind ourselves of some safety tips for the Holidays, than to watch Clark Griswold.
When hanging holiday lights on your home, always be sure to have a secure footing for both your feet and your ladder.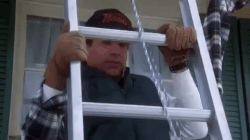 When choosing which lights to use for your Holiday display 🎄, note that those with a red label means they can be used indoors or outdoors, while those with a green label can only be used indoors. Also be sure to plug your lights into the proper outlets, especially when plugging in outside, be sure to use a GFCI outlet. The heat in your home can dry out the tree, so take caution with flammables around the tree, and be sure to keep low lights away from children and pets.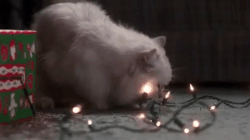 If you put up a real tree, always be conscious of the fact that this tree has always been outside, so be alert for insects 🐛 and small animals 🐿 that may have taken shelter within the trees branches. Take a close look before you bring the tree into your home 🏡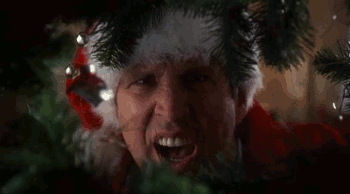 The holidays are a great time to spend time with family and friends, and one of the great activities at this time of year is sledding. When sledding, tubing, or participating in any other outdoor snow activity, always be extra careful around rocks, trees, and any other objects that may be in the way.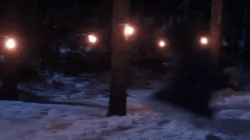 Last, and certainly not least, be sure that your chimney is free and clear for Santa to find his way down on Christmas Eve. Your kids will be sure to thank you for that on Christmas morning 🎅🏼