Low Inventory Drives Prices Up in January
On February 22nd, The Rhode Island Association of Realtors released their most recent market statistics recapping the January sales in Rhode Island.
Here's the press release they released:
Warwick, RI – February 22, 2018 -- A diminishing supply of homes for sale continues to push prices upward in Rhode Island's single-family home market. At $244,900, January's median sales price was nine percent higher than that seen a year earlier.
Last month's closing activity dropped 8.8 percent from a year ago and pending sales – those under contract but not closed – dropped 33 percent year-over-year.
With just 2497 single-family homes on the market last month, Rhode Island had less than a three-month supply of listings in January, resulting in a single-family home market that significantly favored sellers. The diminishing supply is clearly hindering sales activity.
"People who have been thinking about selling should give it serious consideration right now. The lack of competition in the marketplace is hiking prices so sellers are realizing more profit. And, when buying their next home, those same sellers have been able to take advantage of low interest rates that are boosting affordability.
"With historically low inventory and interest rates that are just beginning to climb slightly, it's a great time to sell, but you must be prepared to move quickly when competing for your next home. There are still great buys out there, but buyers don't have the luxury of time. Preparation and quick decisions are a must," said Joe Luca, President of the Rhode Island Association of Realtors.
Median price rose 20 percent to $225,000 in the multifamily property sector and closing activity rose 3.6 percent year-over-year. Pending sales dropped 18 percent from 12 months earlier.
Among condominium sales, the median sales price of units sold last month rose 15.6 percent from January of 2017, to $215,000. Sales activity climbed 11.5 percent while pending sales decreased 7.7 percent.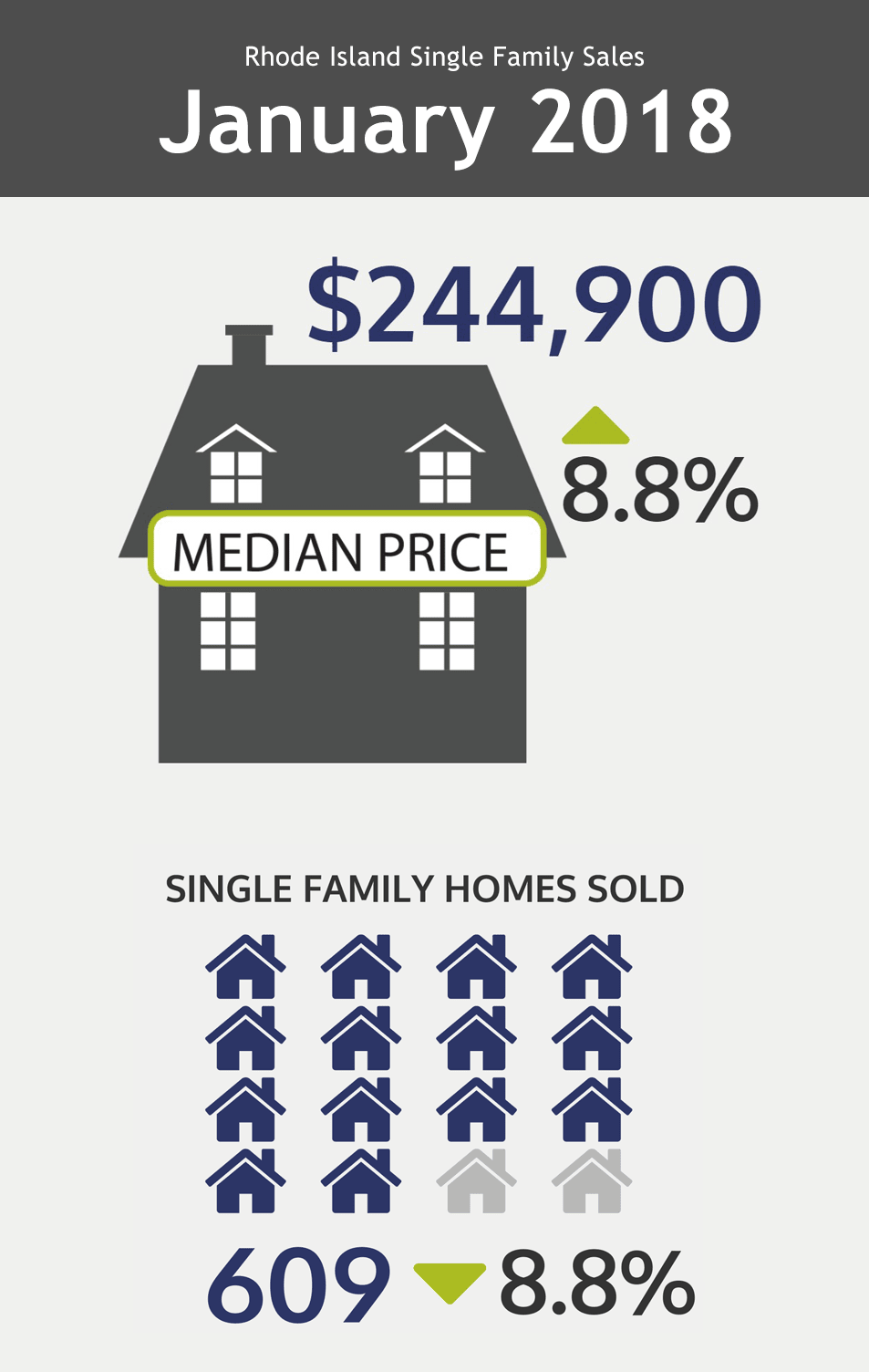 Bottom Line - If you've been on the fence about selling, now might be the time. Inventory is near historic lows which is driving prices up. There likely is a plethora of potential sellers waiting to list once the spring weather hits. By getting a jump on your competition now, you'll likely be able to capitalize on the pent-up demand from frustrated buyers. If you're going to be buying another home, acting sooner rather than later may save you thousands in the long run as we've seen interest rates rise over the last few months. Take advantage now and lock in a low interest rate before they continue to rise.
If you want to set up a time to talk with one of us in more detail about getting your home on the market, visit our schedule page below.