May Median Price Hits 10+ Year High in R.I.
On June 20th, The Rhode Island Association of Realtors released their most recent market report and it showed that the median price of single-family homes sold in Rhode Island last month was $275,000! This was a 10% increase over the same time period last year and the highest monthly median sales price since August of 2007.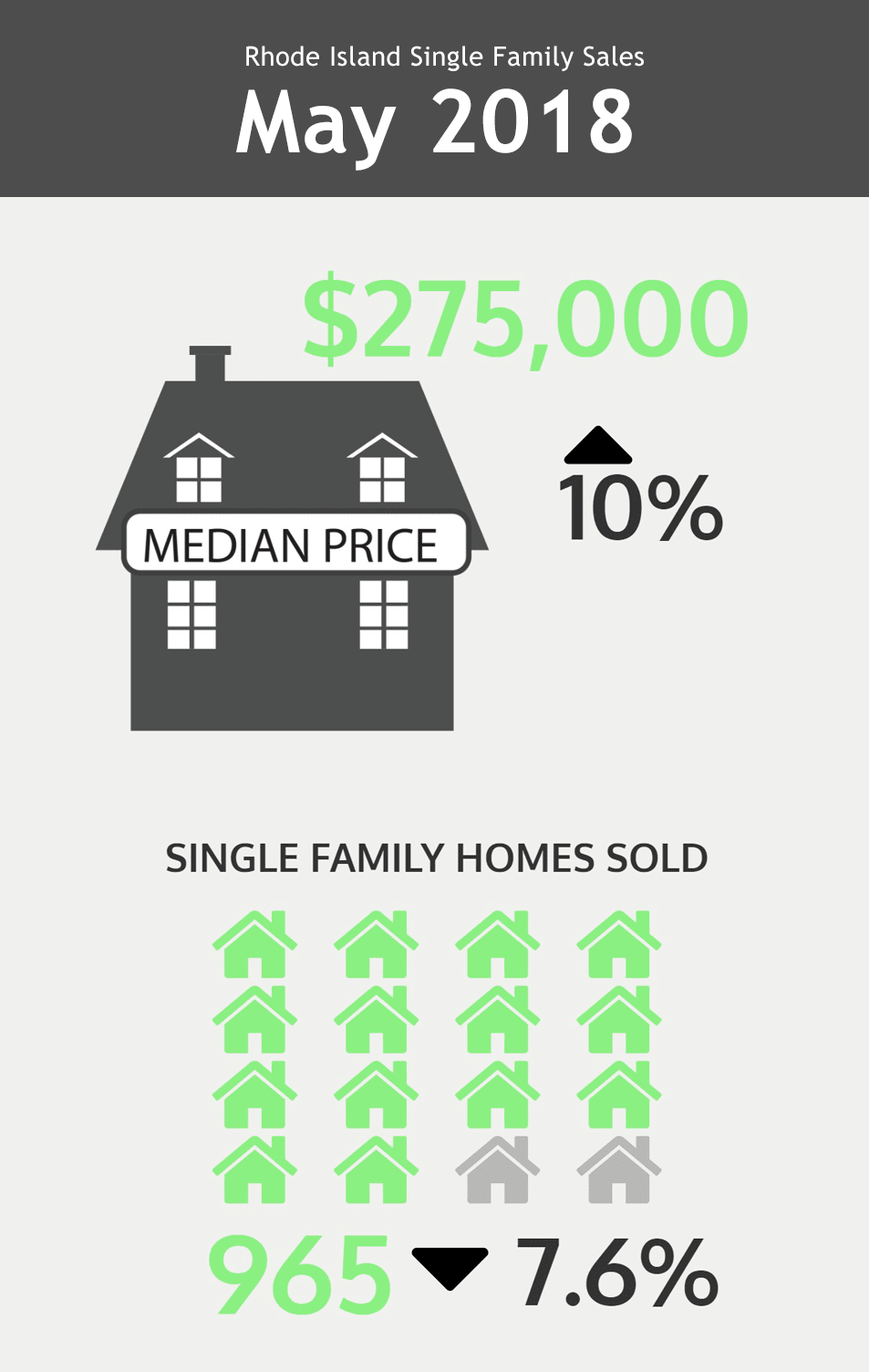 While prices are up - sales activity is down due to an extremely low number of homes available to be purchased. The low inventory has helped contribute to a 7.6 percent drop in the total number of sales when compared with this time in 2017.
According to our association president, "Competition is fierce and buyers are finding themselves in a race to the finish line. Inventory is so tight that properties are being sold as soon as they go on the market, often in multiple bid situations. Fortunately, the market isn't be fueled by lax lending rules as we've seen in the past - just by pent-up demand."
We couldn't agree more.
Out of our listings that we've sold to date in 2018, our clients have seen the following:
👉 An average sales price that was 101.74% of the list price
👉All but 3 of our listings have sold at or above the asking price
👉Median days on market of 6️⃣!
The condo market is strong as well with a 7.8% increase in the median price of last month's sales. Inventory continued to drop here at a 5.7% clip but sales activity actually has increased throughout 2018.
The multi-family median price is also improving with about a 20% increase over this time last year. Inventory has also increased just over 16% here and we've seen 6 consecutive months of increased sales activity.
Here are some single family highlights some RI cities and towns when comparing May 2018 with May 2017
Warwick
📉Sales down 32.87%
📈️Median price up 4.75%
📉Days on Market down 15.79%
East Greenwich
📈️Sales up 11.11%
📈️Median price up 0.47%
📈️Days on Market up 8.33%
North Kingstown
📉Sales down 3.03%
📉Median price down 2.71%
📉Days on Market down 31.82%
Coventry
📉Sales down 11.54%
📈️Median price up 3.67%
📉Days on Market down 22.58%
West Warwick
📈️Sales up 3.7%
📈️Median price up 25.9%
📉Days on Market down 50.82%
Cranston
📉Sales down 2.5%
📈️Median price up 15.35%
📈️Days on Market up 7.32%
Lincoln
📉Sales down 5.26%
📉Median price down 21.93%
📉Days on Market down 10.94%
Cumberland
📉Sales down 5.56%
📈️Median price up 10.25%
📈️Days on Market up 2.13%
To view all of the cities and towns, click here.