Profile of Home Staging 🏡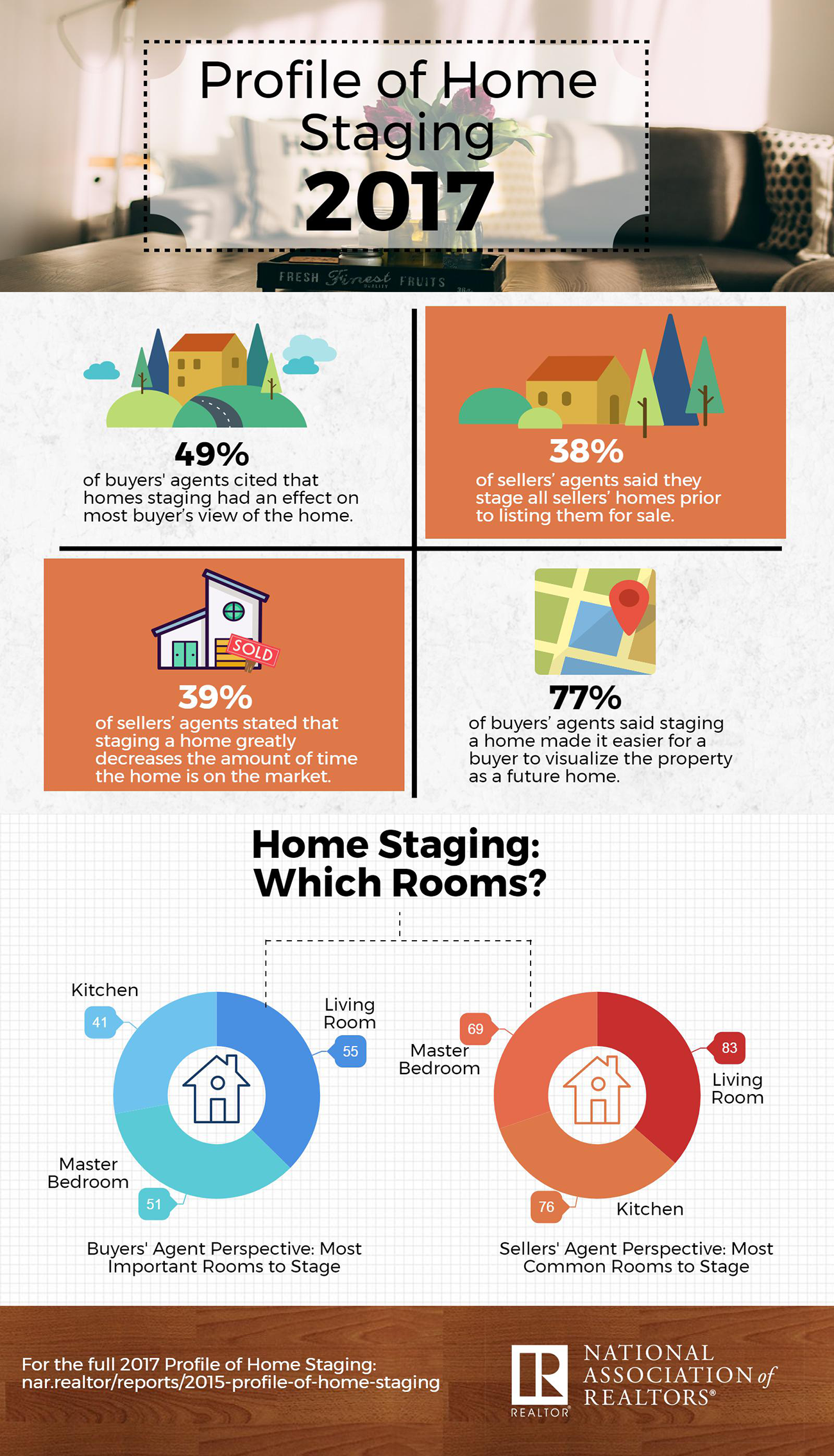 Highlights
Seventy-seven percent of buyers' agents said staging a home made it easier for a buyer to visualize the property as a future home.
Staging the living room for buyers was found to be most important (55 percent), followed by staging the master bedroom (51 percent), and staging the kitchen (41 percent).
Thirty-eight percent of sellers' agents said they stage all sellers' homes prior to listing them for sale.
The most common rooms that are staged include the living room (83 percent), kitchen (76 percent), master bedroom (69 percent), and the dining room (66 percent).
For the full report, click here.
---
SOURE: National Association of Realtors
The National Association of Realtors®, "The Voice for Real Estate," is America's largest trade association, representing more than 1.2 million members involved in all aspects of the residential and commercial real estate industries.
Guide to Selling & 21 Point Marketing Plan Where Did Buyers Find The Home They Purchas...