Thinking of Selling on your Own?
There's no doubt about it... the market right now is HOT! 🔥
The inventory right now - in most municipalities and price points - is as low as I've seen it to date in my career!
The lack of inventory (which means less competition) is the #1 reason for increasing prices 📈 and a lower amount of time on the market📉.
With the market being as hot as it is, many sellers think they can 'For Sale by Owner' or 'FSBO'.
Can you sell without an agent?
Sure you can, however...
Will it really net you more money?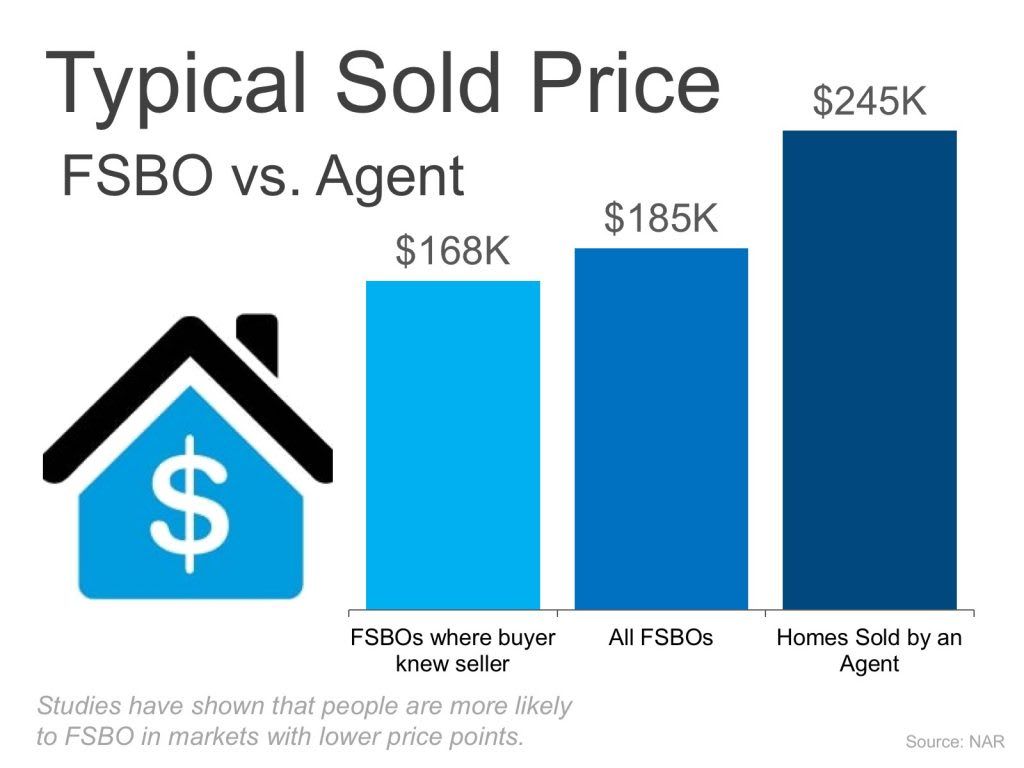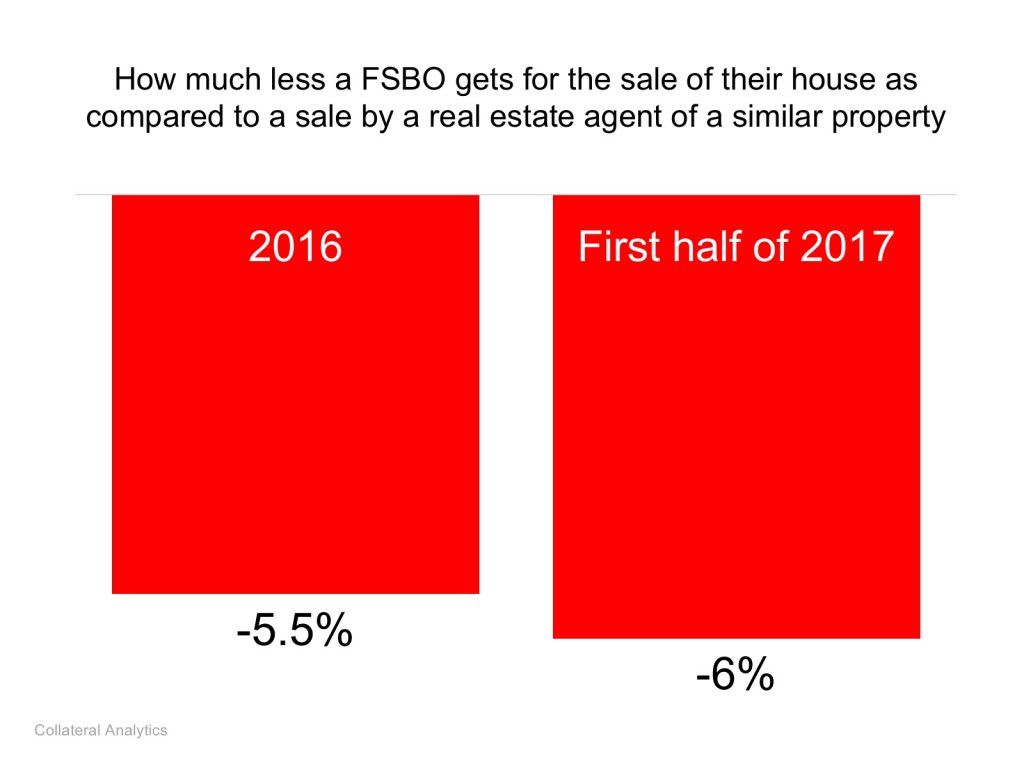 Why would FSBOs net less money than if they used an agent?
FSBO buyers are out looking for a discount on the home they purchase since there is no other agent involved.
Agents know how to properly price the house
Agents know how to properly stage the house
Agents know how to market the house with professional photos, floorplans, videos, etc. to a much larger buyer population. If more buyers see a home, the greater are the chances there could be a bidding war for the property. (*Our last 6 listings that have sold, all sold at or higher than their asking price. They closed for 101.67%, 102.59%, 100.89%, 111.43%, 104.88% and 100% of their original asking prices. The median days on market from listing to an accepted offer was FIVE!)
According to Collateral Analytics, the sales in 2017 suggest the average price was nearly 6% lower for FSBO sales of similar properties.
Some agents are leery of even bringing their buyer by a FSBO - even if they're offering a brokerage fee - since they have the perception that they'll have to do twice the work. The transactions are often just more difficult when there is only one agent involved and agents might try to avoid the listings if at all possible.


Are you ready to negotiate?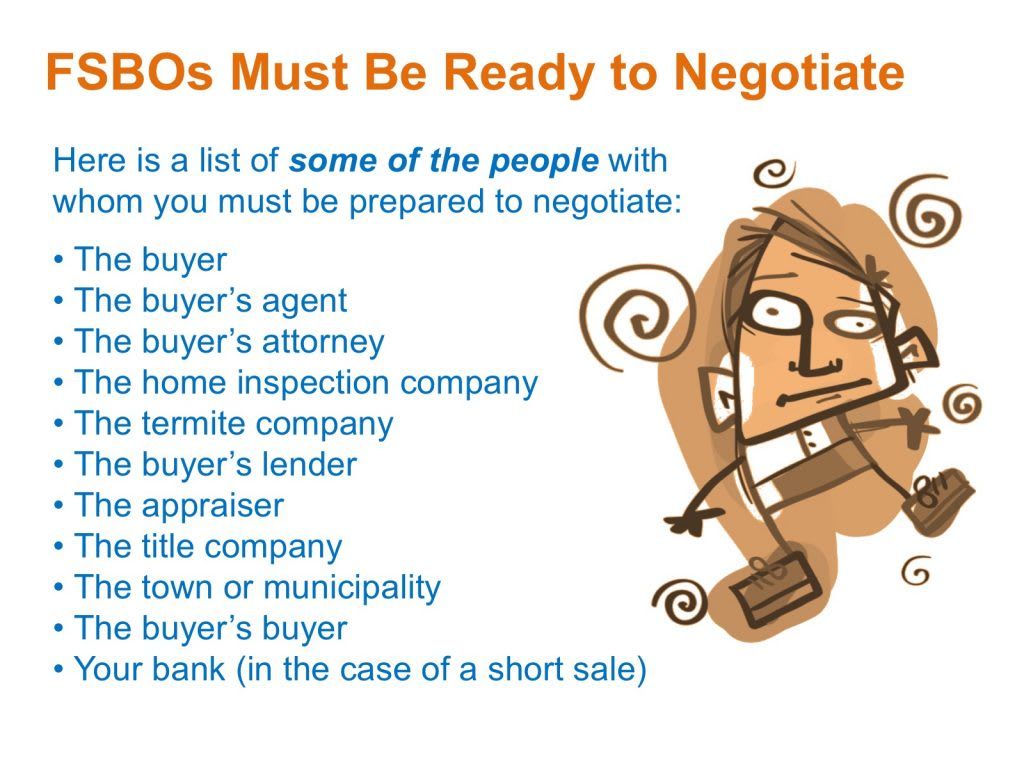 Sure, you may have some experience negotiating but do you think you've negotiated more sales of real estate than the buyer's agent?
There's a good chance their agent has done this for years and/or hundreds of times!
It's entirely possible there's no agent involved at all but check out the graphics below that show how many buyers use agents overall and also by age bracket.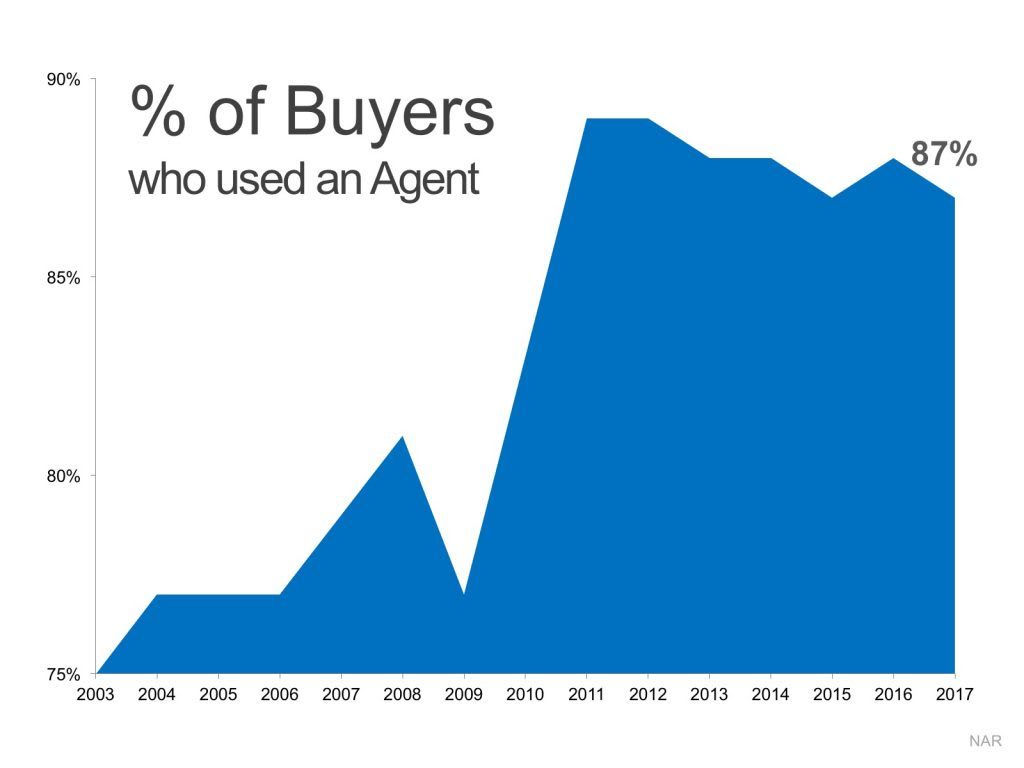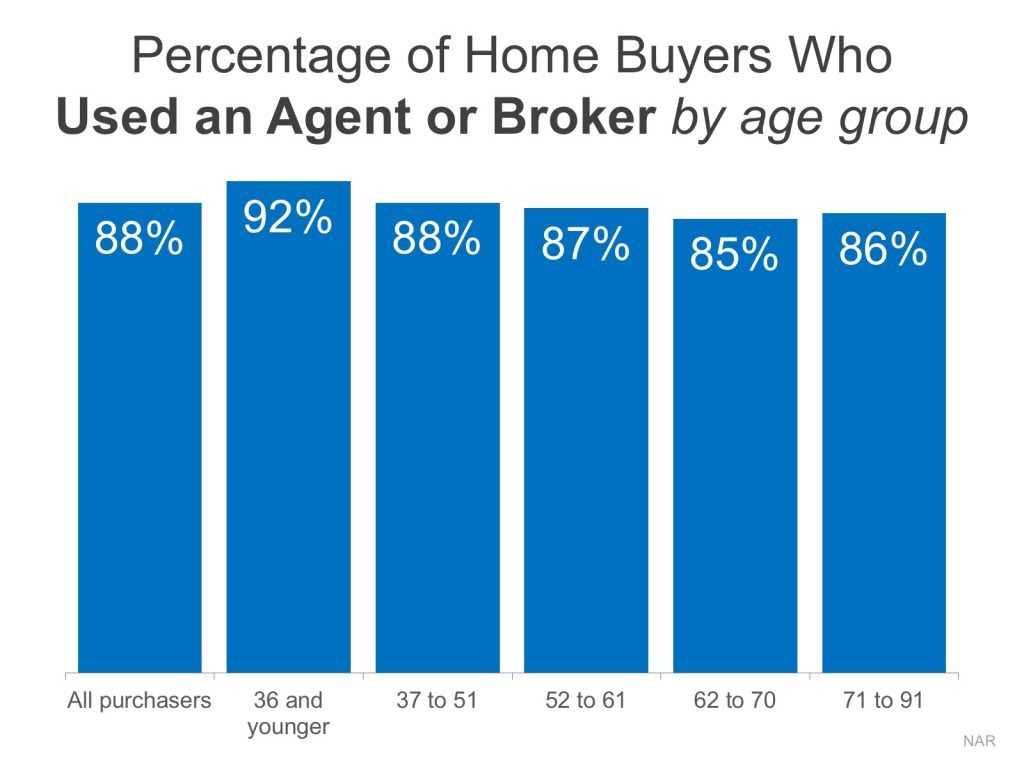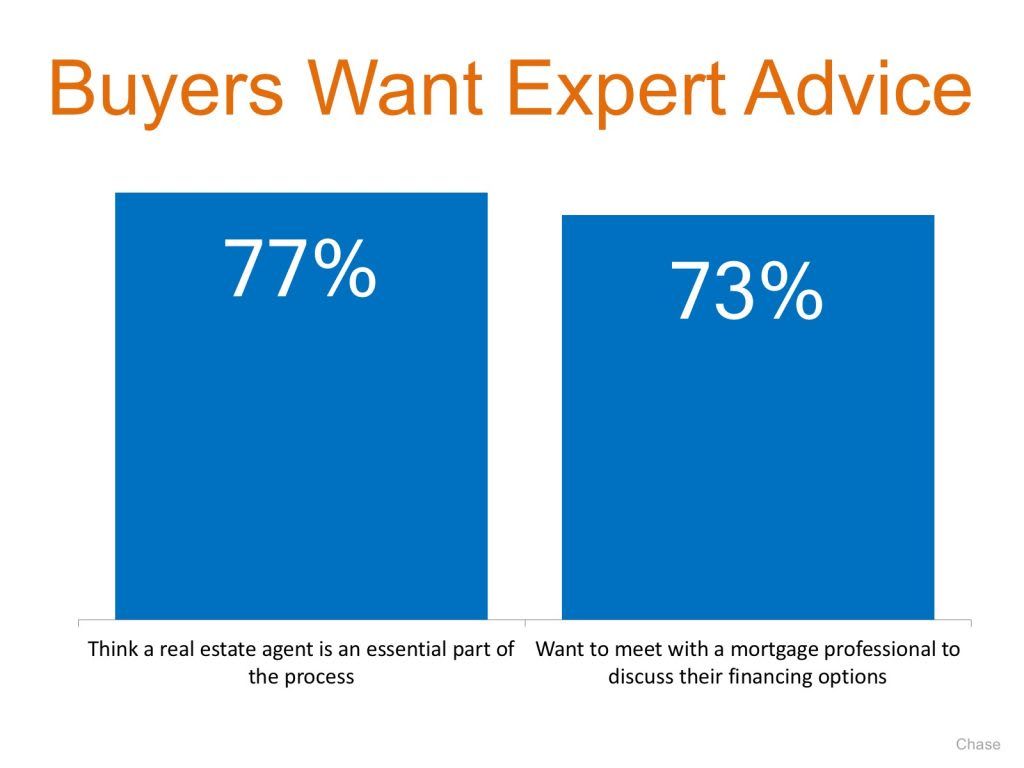 Shouldn't you have someone in your corner as well?
The Real Estate Transaction has Simply Gotten More & More Difficult to Complete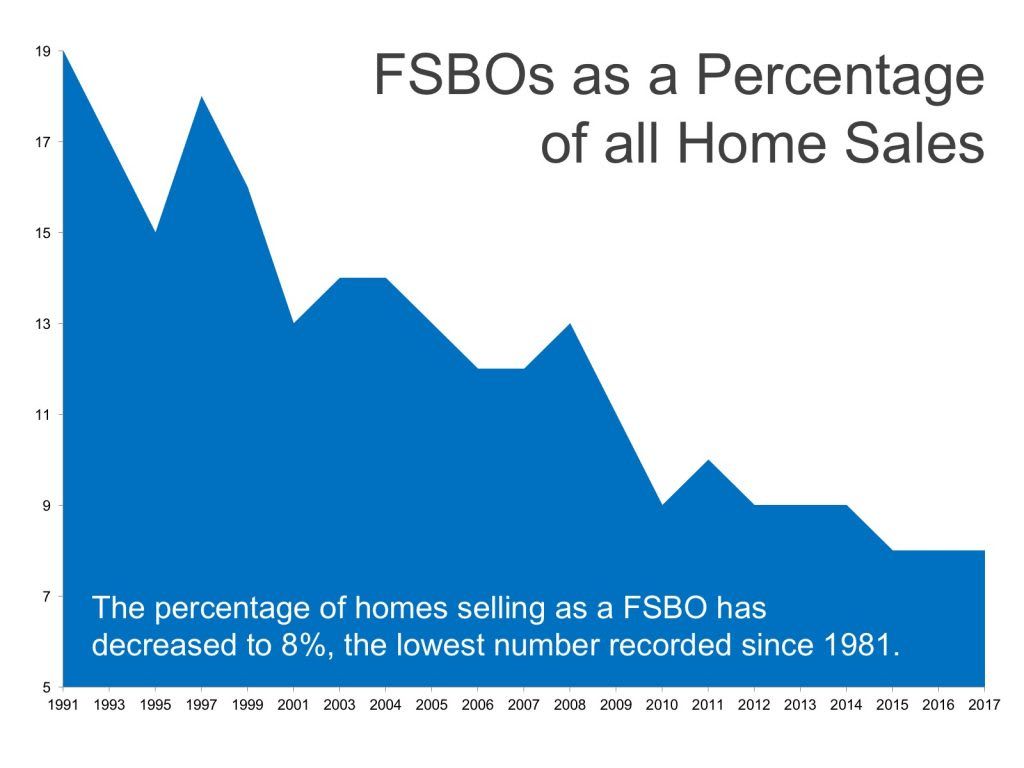 As you see above, FSBO sales in 2017 were at their lowest level since 1981. 📉
The transaction has just become more and more complicated. The paperwork alone can be daunting to make sure you're protecting yourself the best you can. We help with all of the disclosures and paperwork necessary in today's highly regulated environment.
I often tell my sellers that getting an offer and acceptance is the easy part. The most difficult task in our profession is getting an accepted offer to the closing table successfully and on time. Countless issues can and usually arise with home inspections, financing issues, appraisal issues and issues that are completely outside of your control when multiple transactions are tied together.
Below are some links to other pages on our site that you may find useful:
Guide to Selling & 21 Point Marketing Plan Where Did Buyers Find The Home They Purchas...
www.zillow.com/profile/nickslocumteam/