What If You Wait Until Next Year to Buy a 🏠❓
Are you on the fence about buying? 🤺
We can't necessarily blame you for having second thoughts.
✅I'm sure you've heard that it's a seller's market...
✅That interest rates have gone up...
✅That there's no inventory out there...
✅That buyers are running into multiple offer scenarios left and right...
The list goes on.
Are those statements incorrect?
No.
They're not.
However, you can't control the market conditions, interest rates are still near historically low levels when looking at the last 30 years and prices are projected to continue to increase.
With all that being said, the same house you have interest in today will cost you significantly more next year with a (likely) higher interest rate and a (likely) increased purchase price. 📈
As a buyer, we feel you should be most concerned with the long-term cost of the home.
"The Mortgage Bankers Association (MBA), Freddie Mac, and Fannie Mae all project that mortgage interest rates will increase by this time next year. According to CoreLogic's most recent Home Price Index Report, home prices will appreciate by 5.2% over the next 12 months." - Keeping Current Matters
So what does this mean to you as a buyer?
If prices do in fact appreciate by 5.2% over the next 12 months, here is a simple image that depicts the impact of increasing home values and increasing interest rates for a $250,000 home in today's market.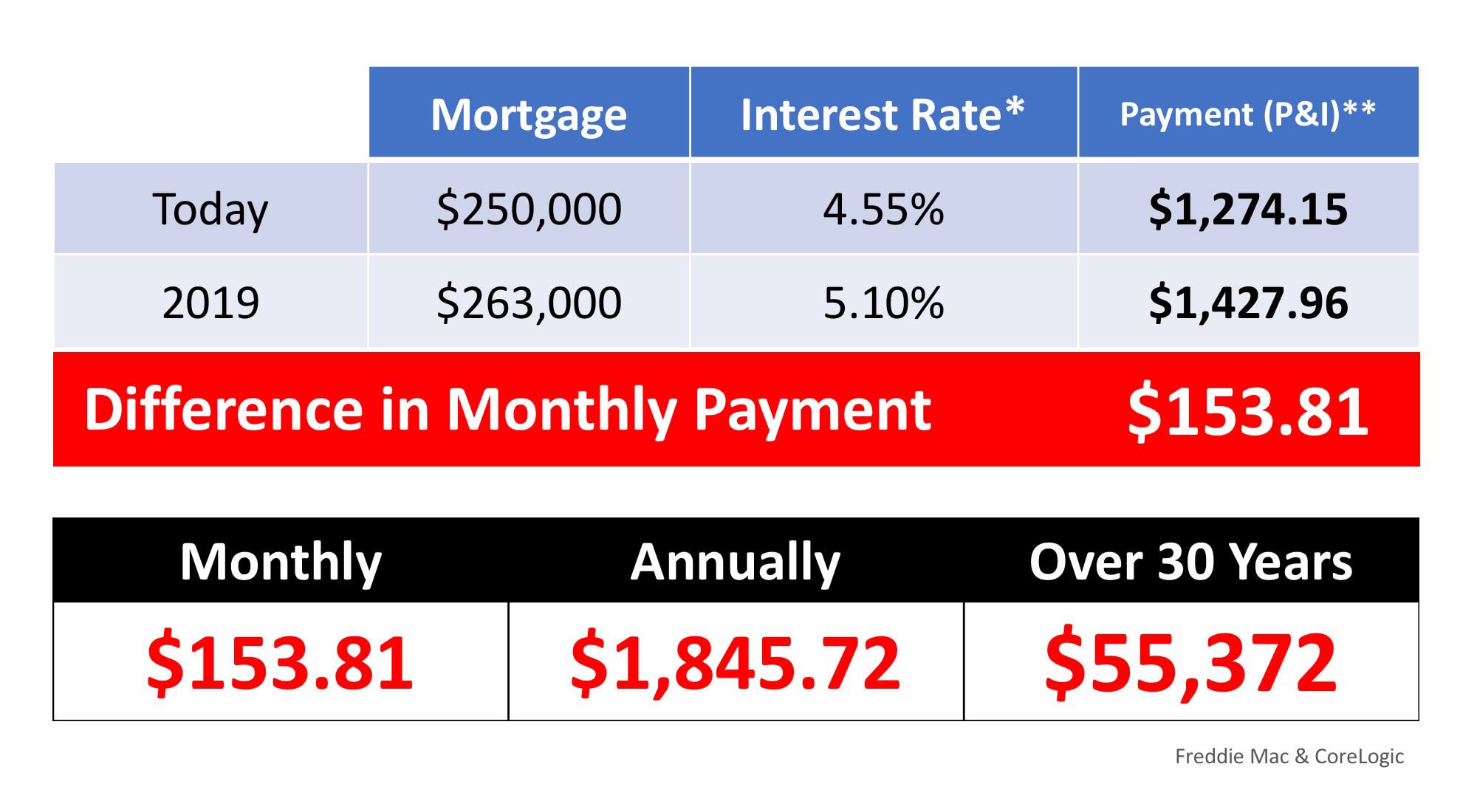 If you stayed in that home and made the minimum payment every month, that would equate to over $55,000 of increased "costs" to own that same home.
Bottom Line
If you've been thinking about getting into the market as a buyer, it doesn't pay to wait.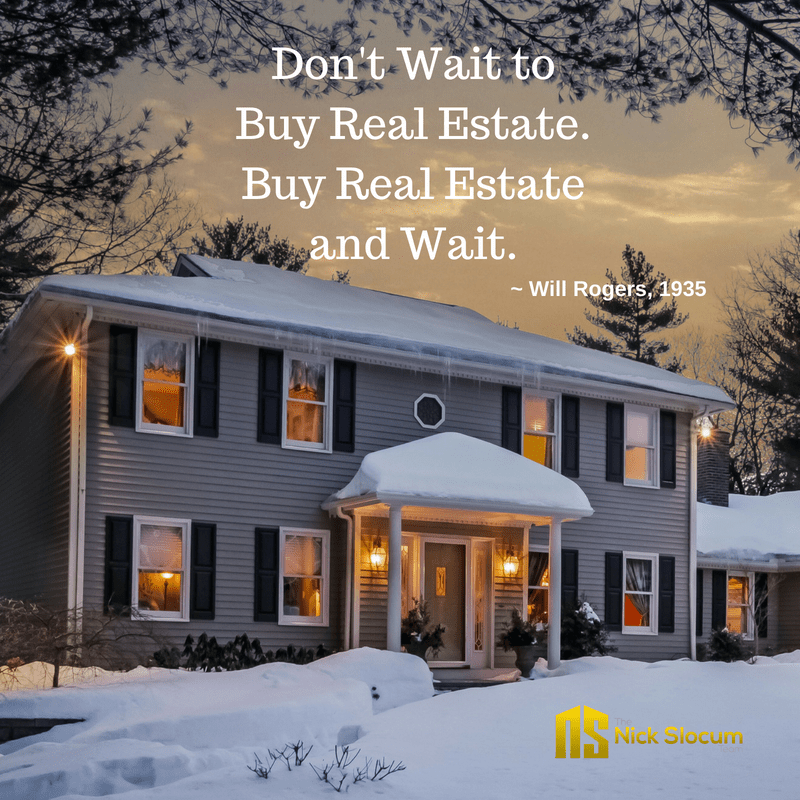 This quote from Will Rogers has stood the test of time and rings just as true in 2018 as is it did in 1935.
Are you ready to get your search started today? Contact us ⬇️ to sit down for a complimentary buyer consultation.