Ways To Pretty-Up an Above-Ground Pool
Do you love lounging around on hot, summer days in your above-ground pool, but hate the way it looks in your yard? You aren't alone. While above-ground pools boast a ton of positives (budget-friendly, easier to keep clean), they simply aren't as aesthetically pleasing as their in-ground counterparts. But that doesn't mean they can't be! Whether you're searching for ways to spruce up your current pool's look or are on the hunt for inspiration before you buy, we've got you covered with eye-catching above-ground pool ideas to fit any size budget or backyard.
Lovely Lounge Space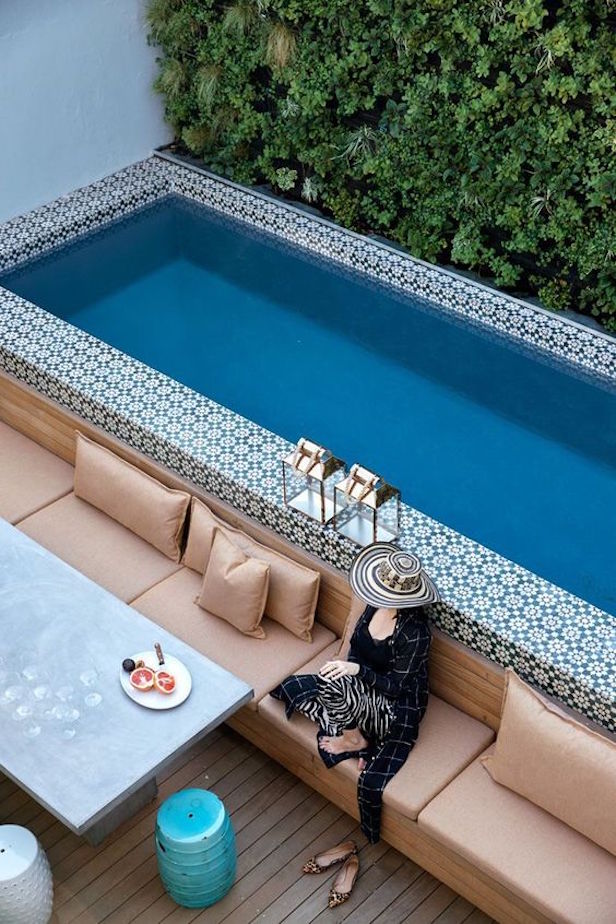 A built-in wood bench lined with outdoor cushions adds style and extra seating to this plain, rectangular pool
Add Style With Tile
If your concrete pool is looking a little worse for wear, give it a sleek, modern update with a splash of black mosaic tile and eye-catching uplighting.
Light It Up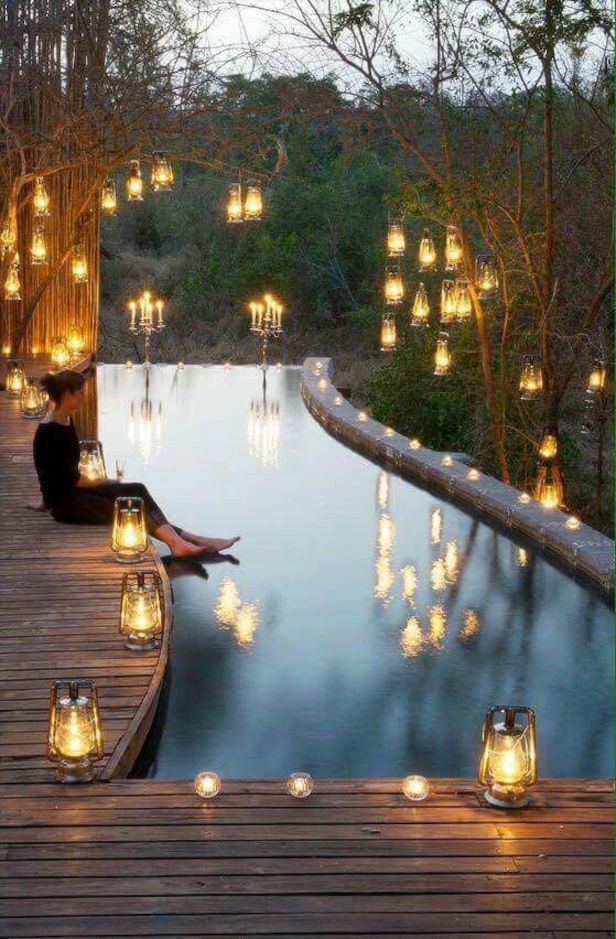 For peaceful evenings or small parties by the pool, soft lighting such as lanterns, candles, tiki torches, string lights and more are a lovely and inexpensive way to glam up your outdoor oasis. Just don't forget to extinguish all flames before you call it a night.
Thoughtful Landscaping